Description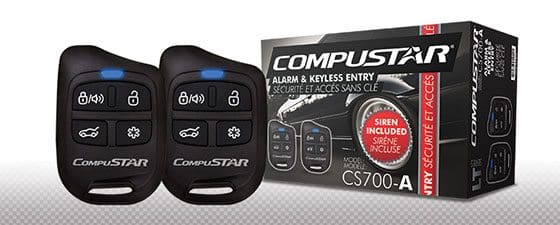 Keyless Entry: Lock/Unlock your doors and Arm/Disarm your Compustar security system with a touch of a button.
Drive Lock: Prevents your vehicle from being driven as long as the Compustar Security System is armed.
Shock Sensor: This system includes a dual-stage shock sensor which triggers the alarm siren when impact is detected.